The European Commission's proposal to raise the EU's 2030 emissions reduction target at least to 55 per cent will make Europe a strong climate actor. The president of the Commission Ursula von der Leyen called the target "ambitious, achievable and beneficial for Europe". The target proposed by the European Commission will significantly strengthen the steering effect of emissions trading, reducing the need for national tax steering even further. The achievement of this target requires rapid action in order to remove barriers of investment in industry, as well as efforts to promote the development of clean technology and speed up electrification, especially in industry and transport.
"The energy sector is committed to an ambitious climate policy, and it is excellent that the EU shows the way to the rest of the world in solving the climate challenge," says Jukka Leskelä, Managing Director of Finnish Energy. "Decision-makers will now need to take swift action in promoting the deployment of new technologies and improving the conditions for investing in clean energy production," Leskelä continues.
"Emissions reduction will not happen by itself, and it requires sizable investments. Permitting processes must be speeded up for rapid deployment of industrial investments in this situation. The EU's emissions trading system steers very strongly towards clean production, and the emissions trading sector has shown the most rapid reduction in emissions," Leskelä says.
Electricity plays a key part in solving the climate challenge, and achieving the ambitious 2030 target requires electrification of society. Eurelectric, the sector association representing the interests of the electricity industry in Europe, estimates that in order to achieve a carbon-neutral Europe, strong electrification of other sectors, such as industry, transport and buildings, is crucial. Demand for electricity will rise both directly and indirectly, for example, in the production of hydrogen and other synthetic fuels.
"Clean electricity is a key factor in reducing emissions, and therefore we must now speed up the electrification of industry and the deployment of other clean solutions, such as hydrogen technology," Leskelä points out.
Further information: Jukka Leskelä, Managing Director, +358 50 593 7233
Our experts on this topic
Managing Director
Finnish Energy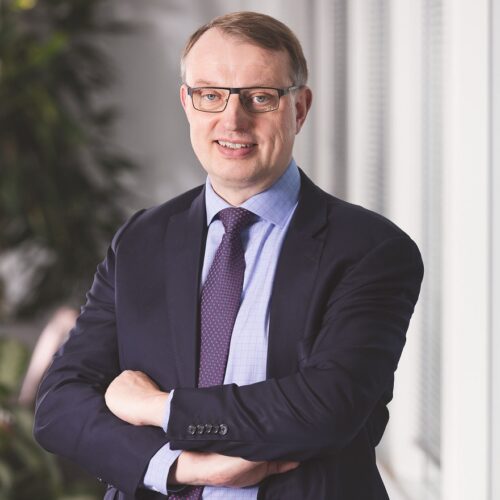 Managing Director
Finnish Energy