Energy networks
Finland's electricity and district heating networks and natural gas pipelines are constantly transferring a significant amount of energy. Finland has more than 400 000 km of electricity network, 16 000 km of district heating network and about 3 200 km of natural gas pipelines.
The purpose of the electricity network is to transmit the electricity produced in power plants to electricity users. There are over three million electricity users and hundreds of power plants generating electricity in Finland. Finland also has power transmission links to neighbouring countries. Finland's electricity network is part of the European power system and electricity market.
The quality and security of electricity supply is constantly being improved. Electricity grids also need to be developed to enable the electrification of society, to ensure security of supply and to ensure the vitality of an electrifying society. At the end of the 1960s, most of Finland was electrified, and at the beginning of the 1980s the electricity grid covered the entire country. Old distribution networks are being rebuilt to a large extent.
The elextricity grid is currently subject to strong investment. Investment in distribution networks alone has been around €700-800 million per year in recent years. The impact on employment is huge, with jobs available everywhere in Finland and the full benefits of the investment staying in Finland.
More than 200 district heating networks have been built in Finland; in all cities, municipal centres and larger urban areas. The networks are extended each year by 250-500 kilometers. Around half of Finns have district heating. The security of heat supply is almost 100 per cent; on average, the heat supply to a customer is interrupted for less than two hours per year.
The district heating pipes consist of the supply pipe and the return pipe. In the supply pipe, heat is transmitted from the production plant to customers, and in the return pipe the district heating water cooled in the customer's premises returns to the production plant for reheating. District heating networks are constantly becoming more efficient and Finnish expertise is among the best in the world.
Natural gas networks transport methane gas. Natural gas is imported via LNG terminals and the Balticconnector pipeline. In addition, biomethane is transferred to the gas system from biogas plants. The gas is transported through a high pressure transmission network and distributed to end-users through a low pressure distribution network. Gas serves primarily the energy needs of heavy industry in the chemical, forestry and metal industries, and to a lesser extent glass and ceramics factories, bakeries, greenhouses, and domestic and commercial premises such as restaurants and laundries. The gas network has around 30 000 end-users, most of which are small users such as stove users.
Our expert on this topic
Director
Networks and services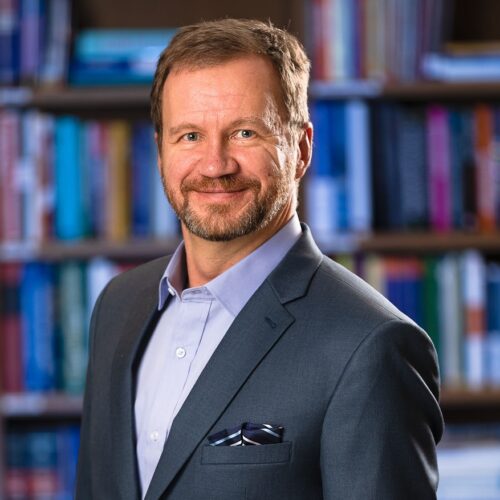 Director
Networks and services
Networks, Services, Service Industry, District heating