"Support for nuclear power in Finland is at a record high, according to a survey by Kantar Public commissioned by Finnish Energy. The data was collected in March and April 2023. Support for nuclear power has been measured continuously since 1983. This spring, the popularity of nuclear power is higher than at any other time in the history of the survey.

According to the survey, 68 % of respondents are in favour of nuclear power (31 % completely in favour and 37 % mainly in favour). The number of respondents who have a negative attitude towards nuclear power has further decreased from the previous years. This year, only 6 % of respondents had a negative attitude towards nuclear power (1 % totally
negative and 5 % mainly negative). The majority of supporters of all political parties have a positive attitude towards nuclear power, including the Greens, with 52 % support.
"The positive trend has been on for years, but with the Russian attack inflicted energy crisis Finns are even more keen on domestic solutions than before", says Jukka Leskelä, CEO of the
Finnish Energy. "The survey was conducted simultaneously with the final tests of Olkiluoto 3, Europe's largest nuclear reactor. It is now fully operational producing more than 10 % of Finland's electricity, and it seems that it is building trust to nuclear energy, as the survey might suggest", Leskelä adds.

Finland's target is to be climate neutral in 2035. In 2022, almost 90 % of Finland's electricity production was carbon-free, meaning that it came from renewables and nuclear power. Last year, nuclear power covered 35 % of Finland's electricity production. Versatile energy mix is Finland's strength in decarbonization and energy security.

Finland will need vast amount of additional carbon-free energy to decarbonize industrial, transport and heating sectors. For the industry, green transition is an opportunity and investments in emission-free production are increasing rapidly. In Finland, the wind power capacity is growing fast and several companies are looking into possibilities to build new
nuclear energy plants.
"Finland needs all available clean energy sources to reach 2035 climate neutrality target"

says Jukka Leskelä.
"The EU should recognize that in addition to renewables, also nuclear energy contributes to the climate targets. It should be promoted in the EU's climate legislation as a carbon-free source of electricity", Leskelä continues."
Our experts on this topic
Managing Director
Finnish Energy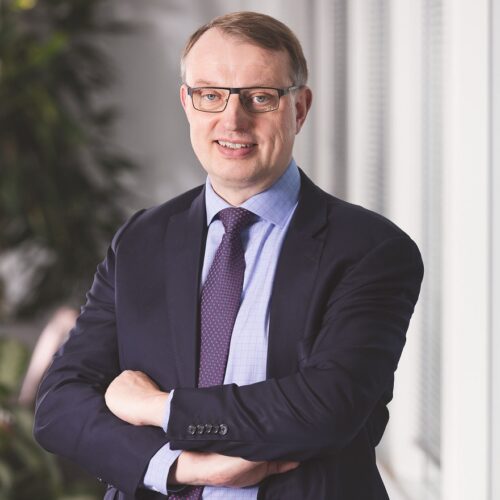 Managing Director
Finnish Energy